2023 BrainArt Kids Live Activities
BrainArt for the scientists of the future
This year we will be offering activities for children, in multiple languages, around neuroimaging and the topic of our exhibition "The Multifaceted Brain: Adaptation and Diversity". Come build brains and neurons with us and take part in a scavenger hunt among our art pieces!
Time: Sunday July 23 10:30am - 11:30am
Location: The Poster and Exhibit Hall
Spots are limited, so make sure to register. If you do not have access to the form, you may send your request to ohbm.brainart (at) gmail.com.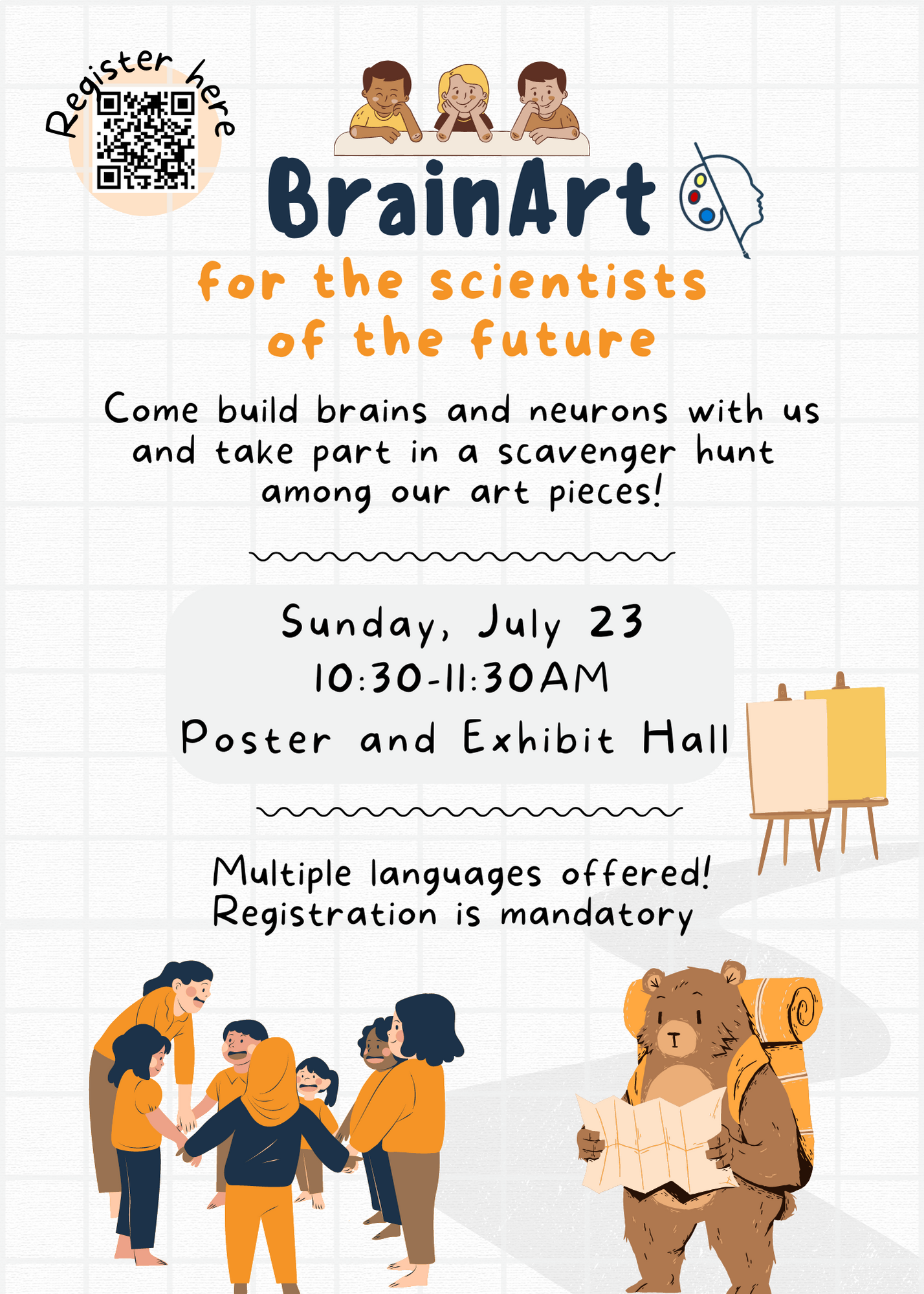 ---